Numbers by design has been working and serving high quality products and services
A large variety of designs and dimensions
Using superb craftsmanship with the best materials
Delivered with the impeccable professionalism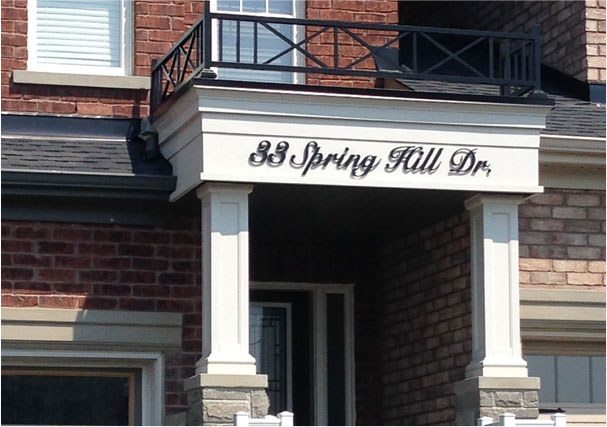 Custom address signs for all tastes & Styles
Our cursive home address signs are well designed, elegant and attractive in appearance and look good equally on estate homes, country and regular homes. The signs are CNC machined from 1/4 inch gloss black Acrylite acrylic plastic that is more resistant to extreme weather and temperatures. You have a choice of ordering either 7 inch, 8 inch or 11 inch high signs as well as over 16 fonts.
Installation
How to Install Your Address Sign Safely and Securely
Instructional images walking you through the steps to install your address sign on a brick wall.
Do you have a question about installing your address signs? We're happy to help!
Call Numbers By Design at 647-640-SIGN or Contact Us.